The release party for
Static Fish
has now come and gone.
Thanks to all who made it out.
To all who didn't, you missed free beer and a store full of great books, people,
and gag toys.
Now, we have to get back to work on the next
Static Fish
and all the other things we all do.
Not to mention World Cup action has finally begun. Hurray!
Here are some pics from the show: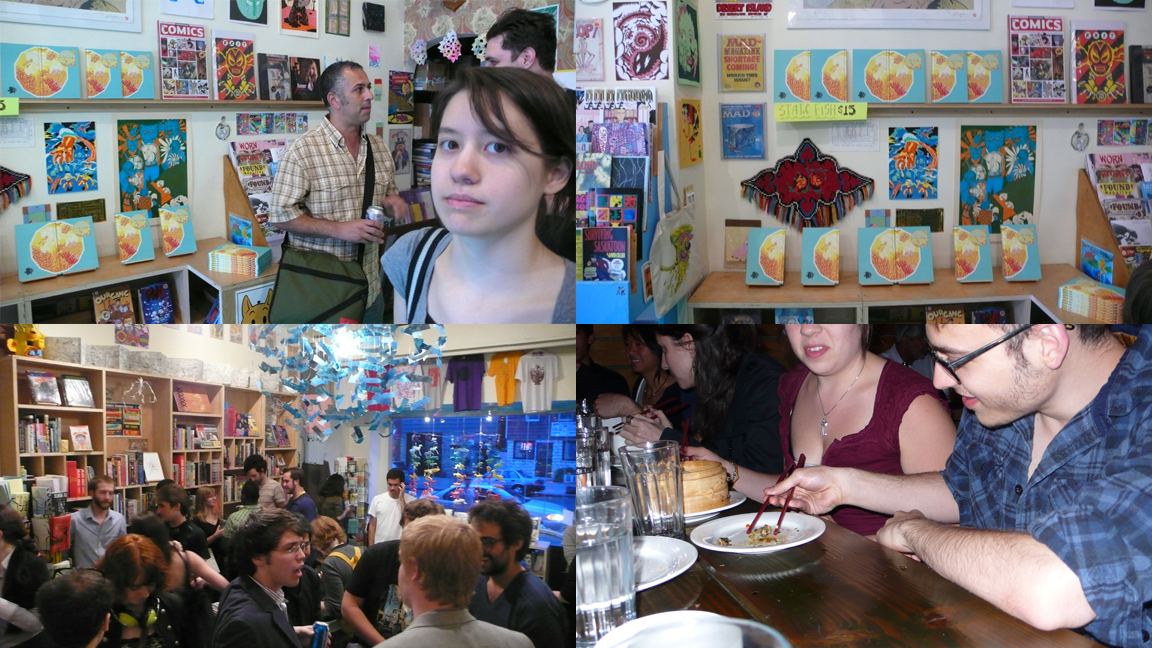 Kris looks on. The books vibrate with power. People commune. And, finally, Anthony makes his first grab with a set of chopsticks! Thumbs up Anthony.
Hunter, Anthony, and Kristin look on, skeptically intrigued, as Ben, blissfully ignorant, eats his cake donut while reading a book.