Big news!!!
"the Moth or the Flame" is printed and I am having a book release party on Sunday May 11th! The party will be graciously hosted by
Desert Island
, the hottest new comic book store in Brooklyn (in North America really), which is located at 540 Metropolitan Ave. Visit their website here:
desertislandbrooklyn.com
The event will be from 6pm to 9pm and there will be beer, vittles, and great company. The book is hardback, will cost a measly fifteen simoleons, and I will sign any copies one wishes to be signed. Tell your friends and bring everyone along.
The proprietor of Desert Island, Gabriel, and I screen printed posters for the event this weekend. This is what it looks like: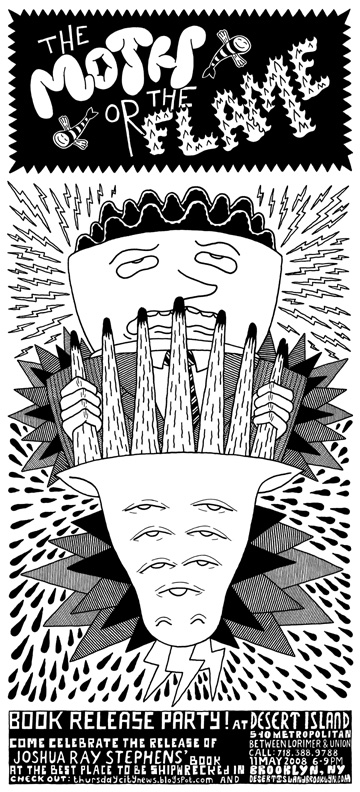 View Larger Map